Lebanon forms new government after long delay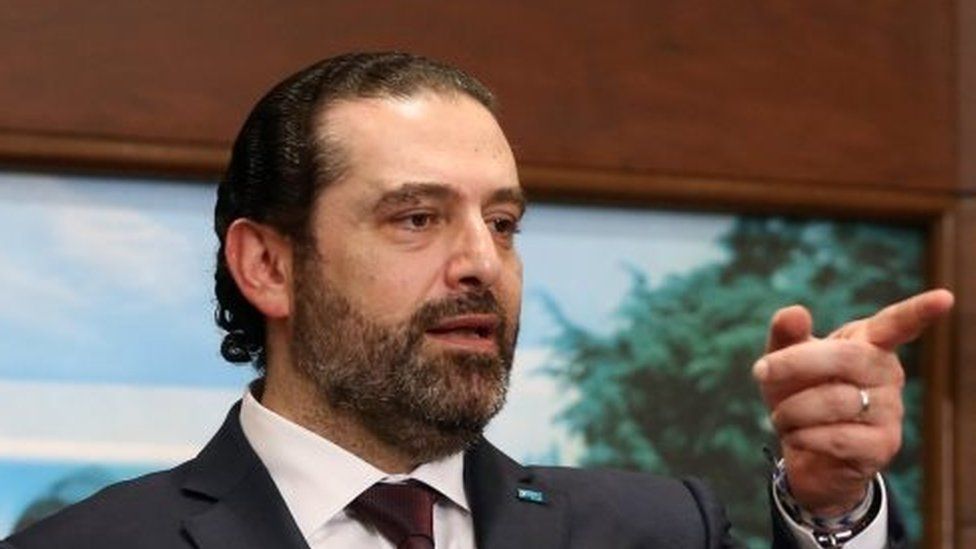 Lebanese factions have agreed to form a new government of national unity, ending nearly nine months of wrangling.
"We must turn the page and start working," said Prime Minister Saad al-Hariri, who is now in his third term.
The 30-member cabinet has four women, including the interior minister - a first for Lebanon.
The most pressing challenge for the cabinet is to revive Lebanon's economic fortunes and cut the national debt, which stands at about 150% of GDP.
Mr Hariri's reforms are expected to unlock nearly $11bn (£8bn) in pledged international aid and loans.
Who are the key figures in cabinet?
Lebanon is governed by a complex power-sharing system aimed at representing all of its religious and political communities.
Mr Hariri's new government will be composed of most of the country's rival factions, including the Iran-backed Shia movement Hezbollah which - with its allies - made gains in parliamentary elections last May.
One of the main sticking points until now has been how Hezbollah's Sunni allies, who oppose the prime minister, would be represented in government. They were eventually awarded one position in cabinet, while Hezbollah took two seats.
Jamil Jabak was chosen as health minister by Hezbollah, although he is not a member of it.
Other key members of the new cabinet are Ali Hassan Khalil and Gebran Bassil, who both remain as finance and foreign ministers respectively.
Four women entered the government. Among them is Rhea al-Hasan, the country's new interior minister.
Despite being 48 years old, Mr Hariri is seen as a veteran in Lebanese politics.
He suspended his own resignation two weeks later after speaking to President Michel Aoun back in Lebanon.
He denied speculation that Saudi Arabia had forced him to leave as part of a regional power struggle with Iran, and instead accused coalition partner Hezbollah and Iran of spreading strife in the region.
Mr Hariri's father Rafik al-Hariri was killed by a bomb in 2005. Four men believed to be linked to Hezbollah are being tried in absentia at a UN-backed tribunal in connection with the attack, though the group denies any involvement.
The announcement of the new government ends months of uncertainty following elections more than eight months ago.
Lebanon has long had a power-sharing political system between the different religious denominations.
The number of seats in parliament is split between Christians and Muslims, and the president, prime minister, and speaker of the parliament must each come from a specific religious background.