Turkey arrests suspected UAE spies in Istanbul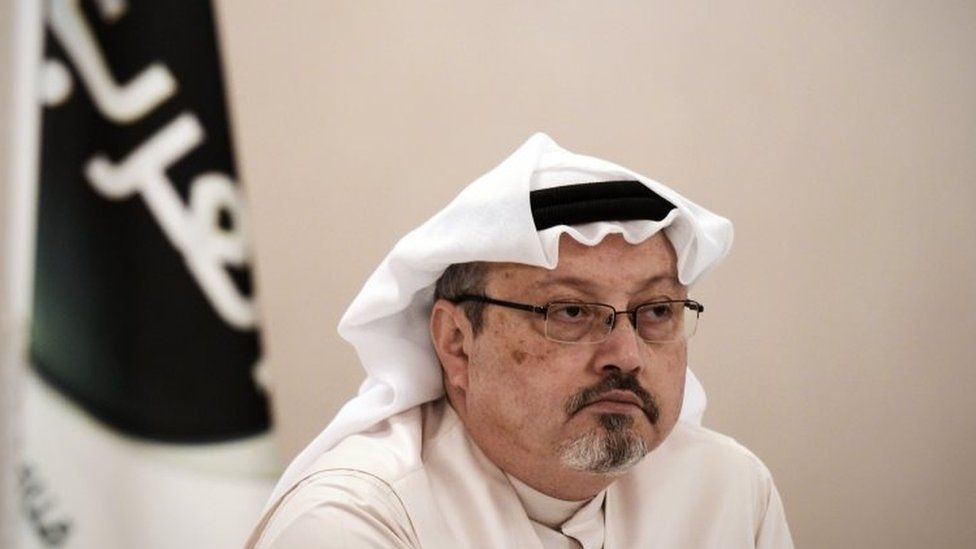 Turkey has arrested what it says are two intelligence operatives who confessed to spying on behalf of the United Arab Emirates.
Turkey is investigating whether there may be links to the murder last year of Saudi journalist Jamal Khashoggi in Saudi Arabia's Istanbul consulate, a senior Turkish official told Reuters.
The CIA believes the Saudi crown prince ordered the killing.
Saudi Arabia claims the murder was as a result of "rogue" operatives.
"We are investigating whether the primary individual's arrival in Turkey was related to the Jamal Khashoggi murder," said the official, adding the person had been monitored for six months before the arrests in Istanbul on Monday.
"It is possible that there was an attempt to collect information about Arabs, including political dissidents, living in Turkey."
Turkish officials seized an encrypted computer found in what the official said was the spy ring's base in Istanbul.
The official, who requested anonymity, said statements by the suspected spies suggested their intelligence operation had targeted political exiles and students.
"We have extensive evidence of the individuals' covert activities on Turkish soil," the official said, calling it an "airtight" case.
"They also confessed to have been employed by the UAE's intelligence services."
However, there has been no evidence to suggest the UAE was involved in the murder of Khashoggi.
What's the latest in the Khashoggi case?
A UN preliminary report released in February said Khashoggi "was the victim of a brutal and premeditated killing, planned and perpetrated by officials of the state of Saudi Arabia".
Saudi Arabia's public prosecutor said the Washington Post journalist had been given a lethal injection after a struggle and his body dismembered inside the consulate after his death. He said it was on the orders of a rogue intelligence officer, and not Crown Prince Mohammed bin Salman.