Jordan unveils underwater museum of military vehicles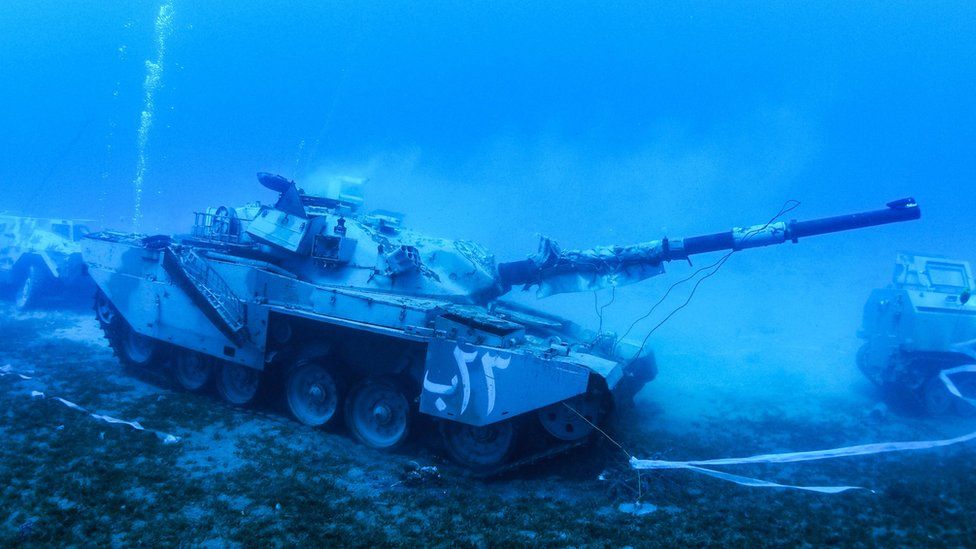 Jordan has unveiled its first underwater military museum off the coast of Aqaba.
At a ceremony on Wednesday, the kingdom sank several military vehicles, including tanks, troop carriers and a helicopter.
The vehicles, imitating a battle formation, have been stationed at a coral reef in the Red Sea.
Local authorities said the display offers a "new type" of museum experience for visiting tourists.
Aqaba Special Economic Zone Authority (ASEZA) added that it would combine "sports, environment and exhibits".
All pictures subject to copyright.