Mohammad Reza Shajarian: Iran's legendary singer dies in Tehran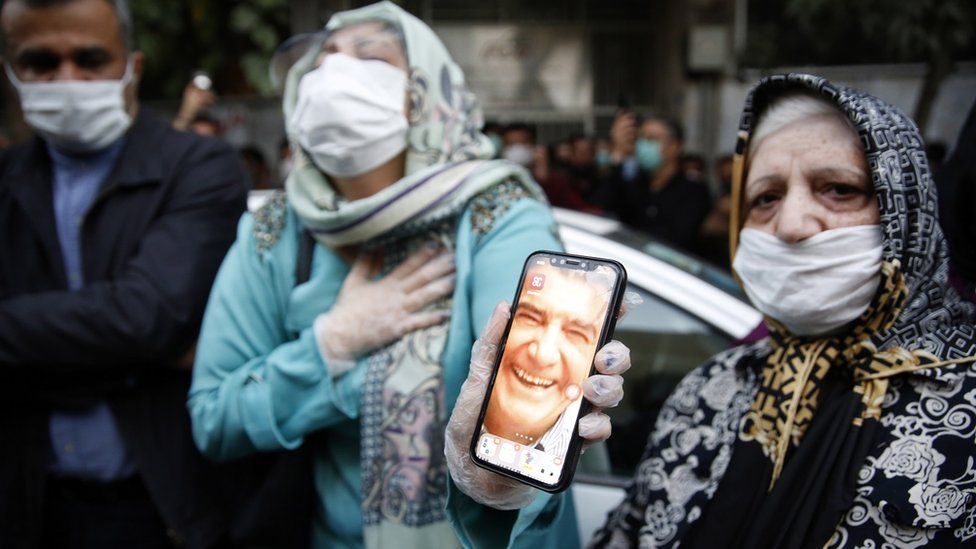 One of Iran's most celebrated singers, Mohammad Reza Shajarian, has died in Tehran aged 80.
Dubbed "Maestro" by generations of fans, Shajarian was a classical Persian musician and composer with a career spanning over 50 years. 
Early in his career he sang in support of Iran's Islamic revolution in 1979.
But before his death, authorities banned him from holding concerts and releasing music due to his support for anti-government protests in 2009.
Shajarian's son, Homayoun, shared the news in a statement on Instagram, saying he "flew to meet his beloved".
Four years ago, the revered musician revealed that he had been living with cancer for 15 years, but it is unclear if this was the cause of his death.
Videos on social media show fans gathering outside the hospital where he died, singing his songs.
In a tweet, President Hassan Rouhani said "the grateful Iranian nation will always keep the name, memory and work of this popular artist alive in their memory".
Some of his most popular songs include Morq-e sahar and Monajat. He also recorded a mystically religious rhyme called Rabbana, which was broadcast every sunset during Ramadan until the 2009 ban.
That year, in an interview with BBC Persian, he spoke of his support for the demonstrations that erupted after the re-election of ultra-conservative President Mahmoud Ahmadinejad.
Referring to the president's derogatory remarks about protesters being "dust and trash", he stated that "I am the voice of dust and trash, and [my voice] will always belong to dust and trash".
Having been banned from performing in the country, he continued to tour abroad, especially in the US.
Nahid Siamdoust, an Iranian academic, told the BBC that Shajarian "was one of a group of young musicians who revolutionised Persian classical music to speak to the given social and political circumstances of the time.
"The messages that he had were universal messages. He wasn't a factional politician, he wasn't involved in the sort of day-to-day politics but he spoke of universal freedom."
Throughout his career he received several awards, including two from the UN for his contribution to classical Persian music.