Israel rebuked for 'biggest demolition of Palestinian homes in years'
The United Nations has rebuked Israel for carrying out what it said was the biggest demolition of Palestinian homes in the occupied West Bank for a decade.
Some 73 people, including 41 children, were made homeless when their dwellings were knocked down in the Bedouin settlement of Khirbet Humsa, in the Jordan Valley, the UN said.
The Israeli military said the structures had been built illegally.
But the UN called the Israeli actions a "grave breach" of international law.
Israeli authorities put the figure considerably lower, saying an "enforcement activity" had been carried out involving seven tents and eight animal pens.
Footage from the scene following the demolition, released by Israeli human rights group B'Tselem, showed the area strewn with wreckage including twisted metal, sheets and cots.
The BBC is not responsible for the content of external sites.
"This is a great injustice," resident Harb Abu al-Kabash told the Israeli newspaper Haaretz. "We didn't know they were coming and we didn't prepare, and now we are facing rain."
In a statement, the Israeli military body responsible for civilian affairs in the West Bank said the destroyed structures had been "built illegally in a firing zone", or military training area.
Ocha said Khirbet Humsa, known as Humsa al-Bqaiaa in Arabic, was one of 38 communities fully or partially located within Israeli-designated "firing zones" and which constitute "some of the most vulnerable communities in the West Bank".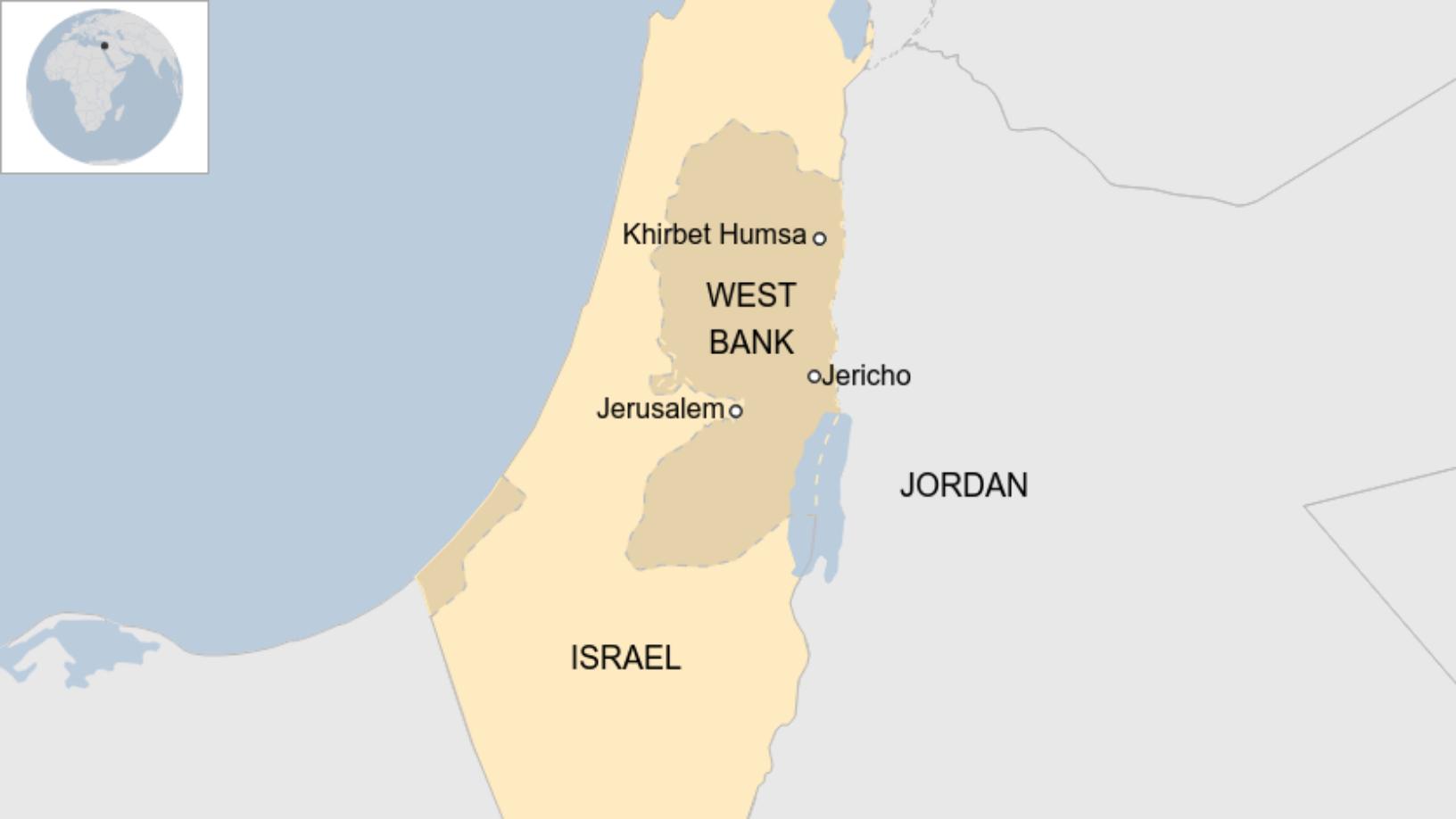 It said such demolitions were "grave breaches of the Fourth Geneva Convention" - international law designed to protect civilian populations in occupied territories.
Israel occupied the West Bank in the 1967 Middle East war. Under subsequent agreements, Palestinians exercise limited self-rule in parts of the West Bank, while Israel has overall control.
Khirbet Humsa lies in an area outside of Palestinian control.
Palestinian communities in Israeli-administered areas complain that trying to obtain building permits there is often futile.