Iran rejects Sweden's appeal over doctor sentenced to death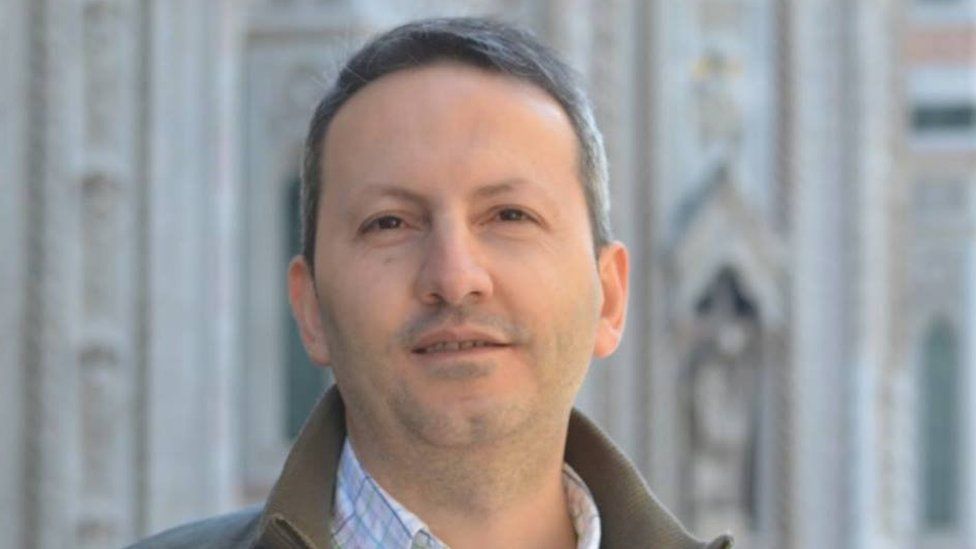 Iran has dismissed an appeal by Sweden for it to not enforce a death sentence given to a Swedish-Iranian doctor, amid reports that his execution is imminent.
The Swedish foreign minister expressed concern after Ahmadreza Djalali's wife said she had been informed the sentence would be implemented within a week.
But Iran's foreign ministry said the information was "incomplete and false", and warned against "all interference".
Djalali was arrested in 2016 and later convicted of "corruption on earth".
The 49-year-old denied the charge and said he had been forced to "confess" to espionage under torture.
He also alleged that he was prosecuted solely because of his refusal to use his academic ties in European institutions to spy for Iran.
On Tuesday, Djalali's wife told Sweden's TT news agency that he had been transferred to solitary confinement in Tehran's Evin prison and told by the prosecution authorities that his death sentence would be carried out imminently.
"In light of reports that Iran may have planned to enforce a death penalty against the Swedish citizen Djalali, I have today spoken with Iran's foreign minister [Mohammad Javad] Zarif," Swedish Foreign Minister Ann Linde tweeted on Tuesday afternoon. "Sweden condemns the death penalty and is working to ensure that the sentence against Djalali is not carried out."
Amnesty International called on other countries to "immediately intervene, including through their embassies in Tehran, to save Ahmadreza Djalali's life before it is too late".
In response, Iranian foreign ministry spokesman Saeed Khatibzadeh said: "Unfortunately, the information the Swedish authorities have regarding the situation of Mr Djalali, who is in prison on security charges, is incomplete and false."
He also said that Iran's judiciary was independent, and that "all interference in the issuance or carrying out of judicial decisions is rejected as unacceptable".
You might be interested in watching:
Djalali was arrested in April 2016 while on a business trip from Sweden.
Amnesty International said Djalali was held at Evin prison by intelligence ministry officials for seven months, three of them in solitary confinement, before he was given access to a lawyer.
He said he was subjected to torture and other ill-treatment during that period, including threats to kill or otherwise harm his children, who live in Sweden, and his mother, who lives in Iran.
In October 2017, a Revolutionary Court in Tehran convicted him of "spreading corruption on earth" and sentenced him to death.
His lawyers said the court relied primarily on evidence obtained under duress.
Two months later, Iranian state television also aired what it said was footage of Djalali confessing that he had spied on Iran's nuclear programme for Israel. It suggested he was responsible for identifying two Iranian nuclear scientists who were killed in bomb attacks in 2010.
In December 2018, Djalali's lawyers said Iran's Supreme Court had upheld his death sentence without granting them the opportunity to file defence submissions.
Sweden gave Djalali citizenship in 2018. He had previously been a permanent resident.