Iraq anti-government activist 'killed by gunmen in Baghdad'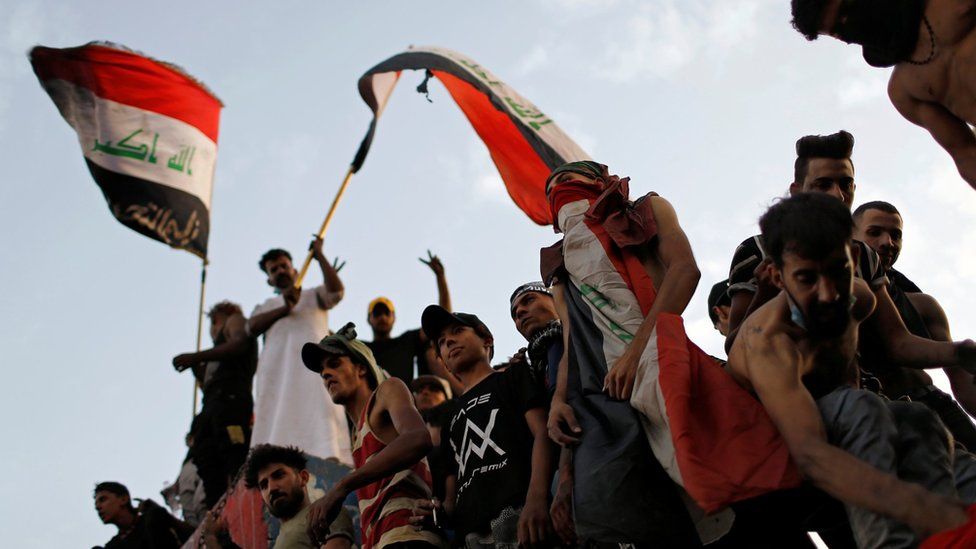 A well-known Iraqi activist has been killed in Baghdad, fellow activists and local media say.
Salah al-Iraqi was reportedly shot dead by unidentified gunmen in the Baghdad al-Jadida area on Tuesday evening.
Mr Iraqi played an active role in the mass protests against government corruption, high unemployment and dire public services that erupted last year.
In his last Facebook post hours before his death, he had written: "The innocent die while the cowards rule."
More than 550 protesters were shot dead by security forces and gunmen suspected of links to Iran-backed militias between October and December 2019. Thousands of other people were injured and hundreds were detained.
The protests dwindled in March after the government imposed strict measures to contain the spread of Covid-19, but thousands of people have returned to the streets in recent months.
Human rights groups have also reported the enforced disappearances and unlawful killings of dozens of activists, journalists, lawyers and other civil society members since the start of the protests.
The rallies led to the resignation of Prime Minister Adel Abdul Mahdi, who was replaced in May by Mustafa al-Kadhimi.
Mr Kadhimi, a former intelligence chief, has vowed to investigate the killings and hold those responsible to account.
This was "in effect perpetuating and further entrenching decades of impunity that have left brave individuals without the most basic protection", they warned in a joint statement.
In August, a doctor and women's rights defender who had led women's marches within the protest movement was killed in Basra.
Riham Yaqoob was shot dead by two unidentified gunmen riding a scooter as she drove through the centre of the southern city.
Another women's rights activist in Basra, Lodya Remon Albarti, was shot and wounded two days earlier.
And in July, four men on motorbikes fatally shot the journalist and security expert Hisham al-Hashimi in front of his house in Baghdad.