US 'outraged' by deadly rocket attack on Irbil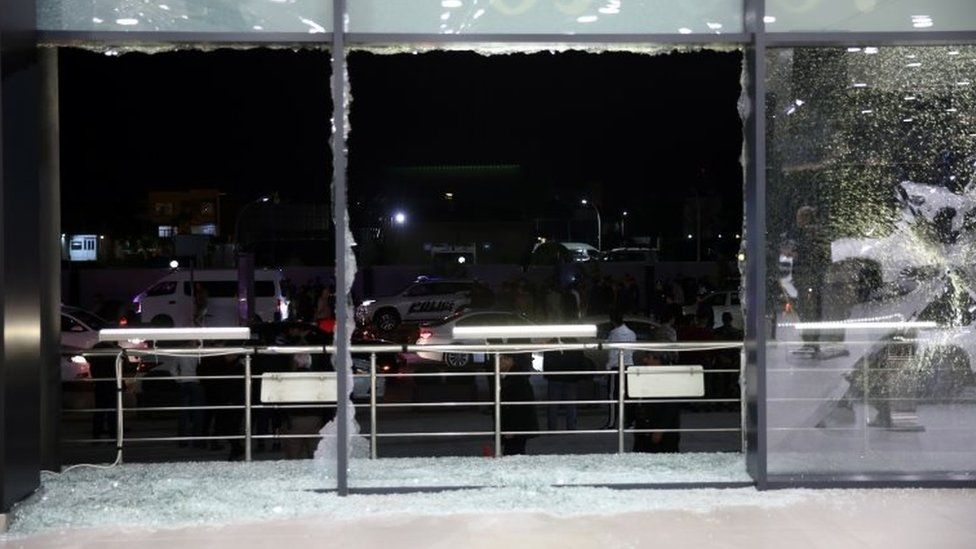 The US has vowed to "hold accountable those responsible" for Monday's rocket attack in Iraq's Kurdistan region that killed a civilian contractor.
A US service member and five other contractors were injured when rockets hits sites in the Irbil city, including a base used by the US-led coalition.
In a statement, Secretary of State Antony Blinken said Washington was "outraged" by the attack.
A previously obscure pro-Iranian group said it launched the strike.
The Guardians of Blood Brigades militia said it had targeted "the American occupation", the Washington Post reported.
The killed and injured contractors are all believed to be foreign nationals.
The local Kurdish authorities said three people in Irbil were also injured, one critically.
The city's airport was shut after the attack.
Iraqi President Barham Salih said it was a "criminal terrorist attack", warning of a "dangerous escalation" in the volatile region.
This is thought to be the first missile attack on a Western target in Iraq since US President Joe Biden took office last month.