Palestinian elections: Abbas postpones rare polls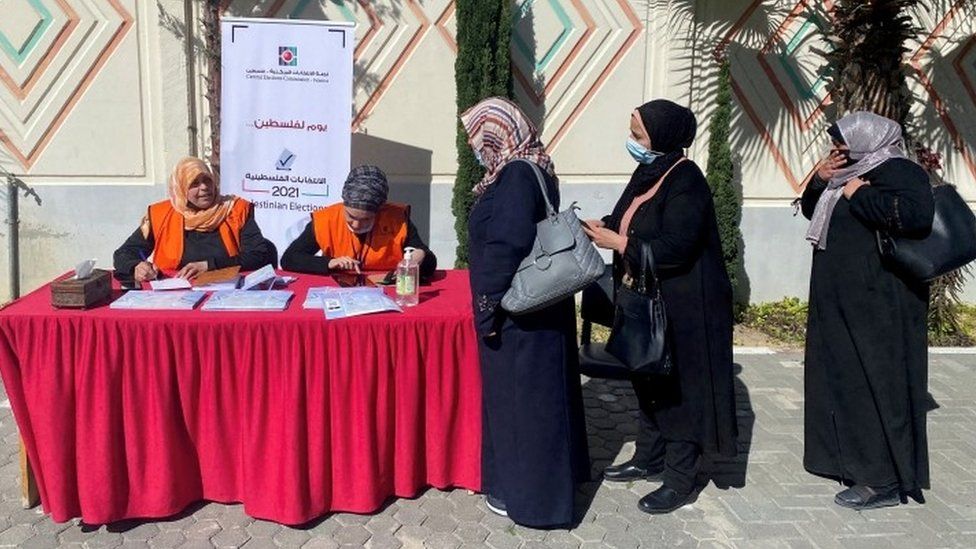 Palestinian leader Mahmoud Abbas says he is postponing rare parliamentary elections amid a dispute over voting rights.
He said they could only happen if Israel allows Palestinians to vote in Israeli-occupied East Jerusalem.
Israel has not made clear whether it will allow this without restrictions.
Parliamentary and presidential elections - the first since 2006 - were scheduled to take place in May and July.
It was not immediately clear whether the presidential vote would go ahead.
It comes as Mr Abbas is facing unprecedented challenges from political rivals which could weaken his party's chance of success.
If elections are shelved, it would deal a blow to Palestinians hoping for a show of national unity after years of deep splits. Intra-factional violence in the wake of the last elections left them ruled by two governments - one led by Mr Abbas' Fatah party in the Israeli-occupied West Bank and the other by its Islamist militant Hamas opponents in the Gaza Strip.
Hamas recently warned Mr Abbas against cancelling the elections.
What is behind Mr Abbas' comments?
The president blamed the delay on the dispute over Jerusalem after a meeting with Palestinian factions on Thursday.
"Facing this difficult situation, we decided to postpone the date of holding legislative elections until the participation of Jerusalem and its people is guaranteed," Abbas said in the speech on Palestinian TV.
"Jerusalem will not be compromised, and our people in Jerusalem will not give up their right to exercise their democratic rights."
The Palestinians have insisted that all 150,000 eligible Palestinian voters in East Jerusalem be allowed to cast their ballots in its suburbs.
However, a previous agreement with Israel governing Palestinian voting rights in the city meant only up to 6,300 could vote there in half a dozen designated post offices. In the last election, the remainder were allowed to cast their vote so long as it was outside the city boundaries.
Last week a senior Palestinian official, Hussein al-Sheikh, said Israel had informed the Palestinian Authority that its position on holding elections in East Jerusalem was "still negative". Israel has not publicly commented on the issue, though its foreign ministry said Israel had "no intention of intervening in [the Palestinian elections] ... nor preventing them".
However, there has been growing speculation that Mr Abbas will call off the elections since popular rivals from within his own party declared they would contest the polls with their own lists.
They include Mohammed Dahlan, a former Fatah security chief exiled by Mr Abbas in 2011 for allegedly planning a coup; Marwan Barghouti, jailed in Israel in 2004 for murder and terrorism during the second Palestinian Intifada, or uprising; and Nasser al-Kidwa, a nephew of Fatah founder and former Palestinian President Yasser Arafat.
Why is Jerusalem a sticking point?
The status of the city goes to the heart of the Israeli-Palestinian conflict, and actions by each side there often have huge political symbolism.
Israel has occupied East Jerusalem since the 1967 Middle East war and regards the entire city its capital, though this is not recognised by the vast majority of the international community. Palestinians claim East Jerusalem as the capital of a future hoped-for state. Israel bans Palestinian political activity there, considering it a violation of Israeli sovereignty.
Almost all the approximately 350,000 Palestinians who live in East Jerusalem have the status of permanent residents of Israel, but (if eligible) vote in Palestinian, not Israeli, elections, unless they have received Israeli citizenship for which they have the right to apply.
Why do these elections matter?
They would be the first Palestinian elections for 15 years and could reshape the Palestinian political landscape. President Abbas himself was elected for what should have been a four-year term in 2005, but is still in office. Many Palestinians consider him, now aged 85, as out of touch with his people and the government - or Palestinian Authority (PA) - which he leads as corrupt.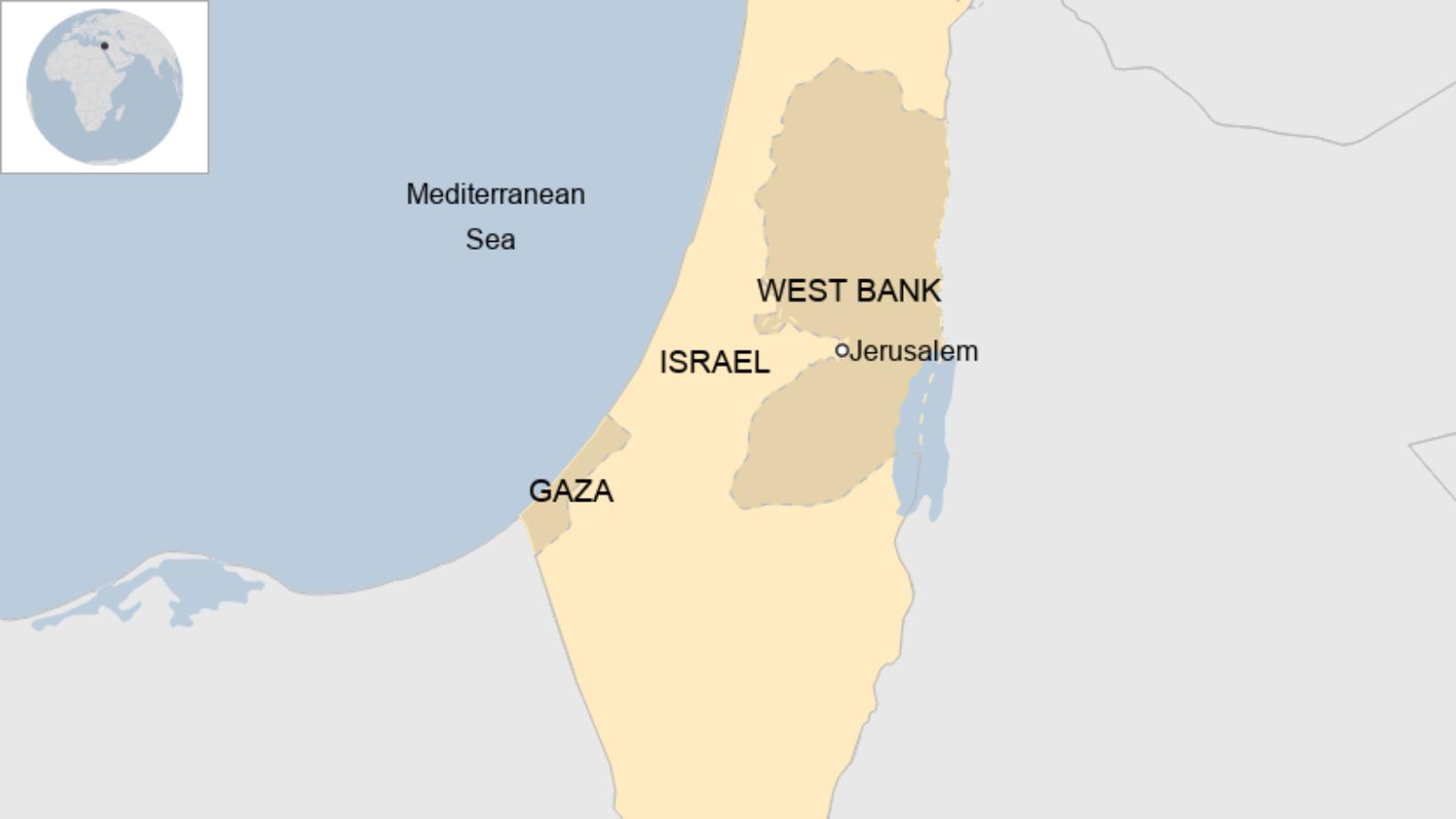 New elections would also represent a major bridging of divisions which have split Palestinian society since the last round in 2006. Those elections resulted in a shock landslide win for Hamas, leading to a short-lived Fatah-Hamas government before clashes left Hamas controlling Gaza and the Fatah-dominated PA parts of the West Bank ever since.
Although Hamas is contesting the planned elections, a strong performance by the movement would create difficulties for Israel and the West.
Hamas does not recognise Israel's right to exist nor does it accept previous peace accords between Israel and the Palestinian Authority. It has fought several conflicts with Israel, which along with other countries, considers Hamas a terrorist group.