Yemen war: Saudis intercept Houthi missiles - defence ministry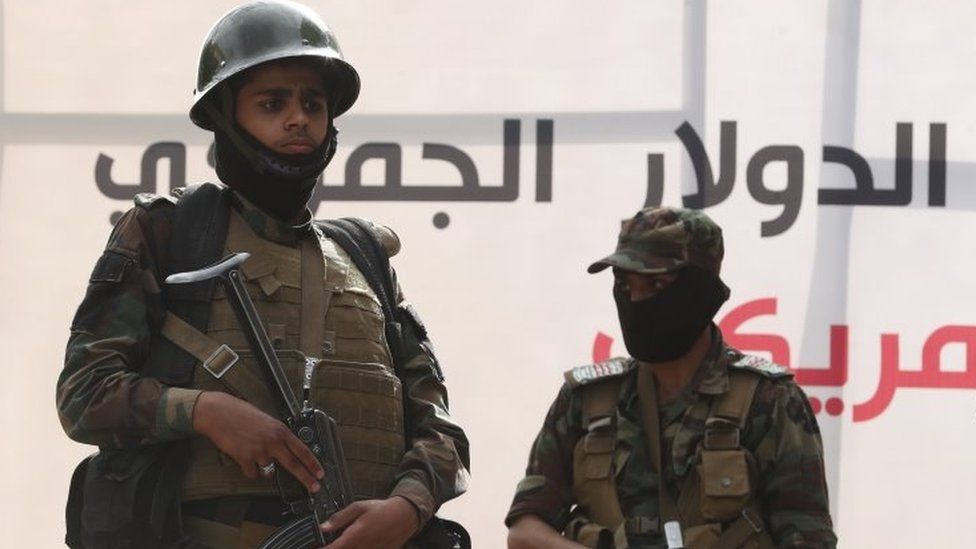 Saudi Arabia says it has intercepted three missiles and three drones fired by Houthi rebels in neighbouring Yemen.
One was destroyed over the eastern city of Dammam, where falling shrapnel injured two children and damaged buildings, the defence ministry said.
The Houthis - who frequently mount such cross-border attacks - said they had targeted Saudi oil facilities.
The other attacks were aimed at oil sites in the southern provinces of Jizan and Najran, the group said.
There are no immediate reports of impact on Saudi oil facilities.
In 2019, the rebels claimed responsibility for a drone attack on two facilities run by Saudi state-owned oil company Aramco. It temporarily reduced crude oil production by 5.7 million barrels a day - about half the kingdom's output at the time.
Saudi Arabia entered the Yemen war in 2015, on the side of the internationally recognised government, shortly after the Houthis seized the capital, Sanaa.
Monitoring groups believe the true death toll is far higher, however. The US-based Armed Conflict Location and Event Data Project (ACLED) said in October 2019 that it had recorded more than 100,000 fatalities, including 12,000 civilians killed in direct attacks.