Aras Amiri: British Council says jailed employee freed by Iran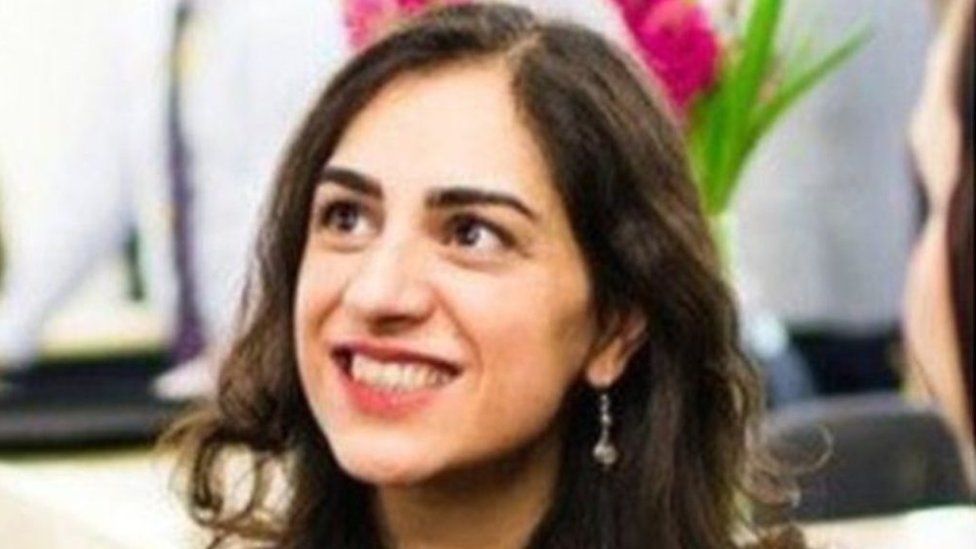 The British Council says an Iranian employee who was accused of spying by Iran has been released from detention there and has returned to the UK.
There was no immediate confirmation from the Iranian authorities.
Ms Amiri, who worked in the British Council's London office, was arrested in 2018 while visiting her grandmother.
He alleged that the woman had used contacts with arts and theatre groups to "influence and infiltrate" Iran at a cultural level, and that she had confessed to co-operating with British intelligence.
She was held in the same prison as British-Iranian charity worker Nazanin Zaghari-Ratcliffe and a number of other Iranians with dual nationality or foreign permanent residency convicted of spying and other security-related offences in recent years.
By Caroline Hawley, BBC diplomatic correspondent
Reading the runes of what this might mean for them is not easy. Some context: her return to the UK comes as Iran is negotiating with world powers in Vienna in an effort to revive a 2015 nuclear deal. Tehran recently said it had also been discussing with the UK its £400m ($548m) debt for an abandoned tank deal.
The UK Foreign Office is not commenting on Ms Amiri's release. But Mrs Zaghari-Ratcliffe's husband, Richard Ratcliffe, said he was very happy for her and her family.
"We hope it is a good sign for the rest of us. Though across all the British cases the signals are mixed, with some potential new releases alongside some potential new cases."
He added: "We are watching closely what happens in the negotiations in Vienna, to see what that means downstream for us."
"We have always refuted the original charges made against Aras," the British Council said on Wednesday.
"We are very proud of her work in our London office as an arts programme officer supporting a greater understanding and appreciation of Iranian culture in the UK. This was important work which reflects the value of cross-border cultural collaboration.
"Aras' well-being remains our priority and we ask that her privacy is respected as she rebuilds her life in the UK following a long and difficult period."
She left Tehran for the UK on Monday but had been free from prison in recent months as she appealed against a travel ban, Mr Kermani said.
In a separate development on Wednesday, Iran re-imprisoned a French-Iranian academic who had been sentenced to prison but was recently living under house arrest.
A spokesperson for the French foreign ministry condemned her detention and warned the move could "only have negative consequences on the relationship between France and Iran and reduce the trust between our two countries".
You may also be interested in: