Twenty pilgrims killed in Saudi Arabia bus crash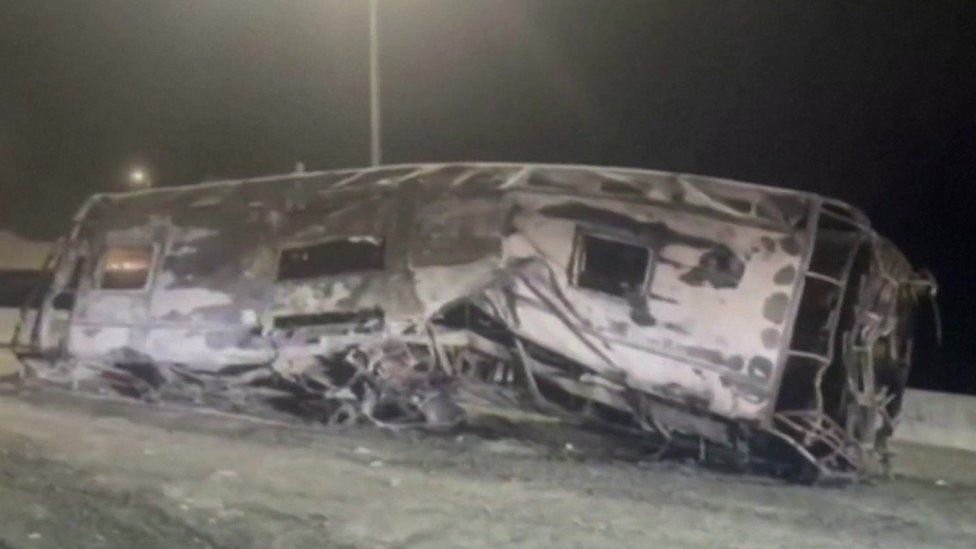 At least 20 pilgrims have been killed and 29 others injured in a bus crash in Saudi Arabia, local media report.
The bus was transporting the pilgrims to the Islamic holy city of Mecca on Monday when it hit a bridge in the south-western province of Asir, overturned and caught fire.
Videos posted on social media showed the vehicle engulfed in flames.
Authorities are still investigating the cause, but the newspaper Okaz said there was an issue with the brakes.
Saudi-owned Al Arabiya said the victims were of different nationalities but that they included several Saudis.
They had reportedly been planning to undertake the lesser Muslim pilgrimage, or Umrah. It includes some of the rituals of the Hajj, but they are shortened and there are fewer of them.
The crash comes at the start of the Islamic fasting month of Ramadan, which is a busy time for Umrah pilgrimages, and three months before two million people in Saudi Arabia arrive for the Hajj.
In 2019, 35 Arab and Asian expatriates were killed when a bus collided with another vehicle as the travelled from Medina to Mecca for the Umrah.