Pakistan extends army chief's term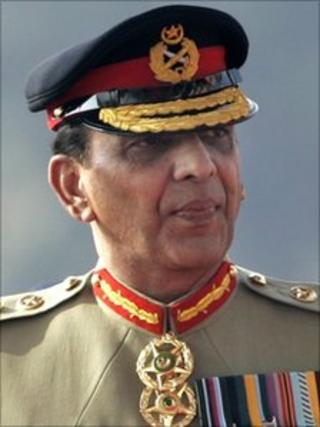 Pakistan's prime minister has extended the term of the country's army chief by three years to maintain continuity in the fight against the Taliban.
Gen Ashfaq Kayani had been due to retire in November.
Correspondents say the decision was widely expected in Pakistan, particularly due to Gen Kayani's good relationship with the US.
Pakistan has a long history of military rule, and the army still plays a dominant role.
The BBC's Aleem Maqbool in Islamabad said the move could alarm some Pakistanis, and some of the country's neighbours, concerned with the influence of senior army figures in the country.
In a short, unscheduled television address, Prime Minister Yusuf Raza Gilani said it was essential that Gen Kayani stay on at such a crucial time in the "war against terror".
Gen Kayani, who succeeded Gen Pervez Musharraf three years ago, is regarded by the US as a crucial player as it plans its military withdrawal from Afghanistan, our correspondent says.
He has led several major offensives in the volatile north-west border regions with Afghanistan.