Afghan bombing kills US personnel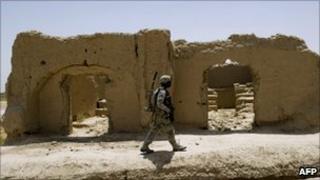 Four American service personnel have been killed in a bombing in southern Afghanistan, Nato says.
A statement from Nato's International Security Assistance Force (Isaf) said the attackers used an improvised explosive device, but gave no further details of the incident.
Military officials confirmed those killed were American.
Dozens of international personnel have been killed in Afghanistan this month, most of them American.
June saw more than 100 international troops killed - the bloodiest month of the nine-year-old war.
No-one has yet said they carried out the latest attack, but analysts say the bomb used was similar to the explosives deployed by Taliban fighters.