Two US servicemen seized by Afghan Taliban - reports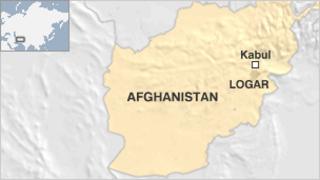 Two US soldiers have been captured by Taliban insurgents in eastern Afghanistan, reports say.
An Afghan official says the two men were seized in Logar province after an exchange of fire with the militants on Friday.
A spokesman for the Nato-led force (Isaf) later confirmed the missing were US soldiers.
The US military later offered a $20,000 (£12,956) reward for the information leading to the safe release of the men.
'Captive killed'
A spokesman for the Logar governor told the BBC on Saturday that the two Americans had ignored warnings and set out on their own from their base on Friday evening into a known Taliban-held area.
After an exchange of gunfire the two were captured.
One unconfirmed report later said that one of the captives had been killed.
A Nato statement later said that two service members left their compound on Friday in Kabul "and did not return".
The statement did not identify the pair by nationality, but an Isaf spokesman told AFP that "we are confirming they are Americans".
Local radio stations also aired US statements offering the reward for the safe release of "two coalition personnel", according to Reuters news agency.
"They are believed to have been captured by insurgents somewhere in Logar province. They may have been separated from one another or maybe in the process of being moved to another location," the broadcasts said.
This comes, in what is already turning into the bloodiest summer for foreign forces in Afghanistan since their invasion in 2001, the BBC's David Loyn in Kabul says.
Four US soldiers were killed by a roadside bomb in the south of the country on Saturday and another killed in a separate incident.
And in another incident in Helmand four insurgents were killed in a gun battle with Nato forces on Friday.
Local people say a number of civilians were also shot in the exchange of fire, but there is no independent confirmation of this.
On Friday, the report by America's National Bureau for Economic Research said that attempts to reduce civilian casualties caused by US-led forces in Afghanistan had led to a decline in insurgent attacks in some areas.
The authors of the Massachusetts-based non-partisan body said they had analysed 15 months of data on military clashes and incidents totalling more than 4,000 civilian deaths in a number of Afghan regions in the period ending on 1 April.