Afghan manhunt for missing US servicemen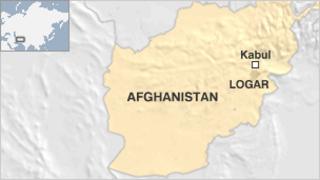 Allied forces have begun a widespread search for two US servicemen who went missing in Afghanistan on Friday, reportedly snatched by the Taliban.
A spokesman for the insurgents said they were holding one man, but the other had died in a gunfight when the rebels had tried to "arrest" him.
However, the Taliban claims could not be verified.
Local elders say they believe they are alive and are trying to negotiate their release.
Meanwhile, servicemen are conducting a massive sweep of the area, going house-to-house and calling people out with loud-hailers, asking for information.
Allied forces have distributed hundreds of posters offering a $20,000 (£13,000) reward for information, a day after issuing a similar plea on the radio.
The posters carry photographs of the missing men, who are believed to be US Navy personnel, and ask anyone with information to contact local officials.
Earlier, military teams found the car the men were driving on Friday.
AFP news agency quoted a Taliban fighter called Zabihullah Mujahid as saying the surviving serviceman and his dead colleague had been taken to a "safe location".
"We have not made any decisions on their fate and what we will demand for their release. That is a decision to be made later," he said.
But local official Din Mohammed Darwish told the BBC earlier that the men had both survived the gunfight and were being held in Logar province, south of Kabul.
Nato could not explain why the two Americans had left their Kabul base. Local officials have suggested that they ignored warnings and set out on their own from their base into a known Taliban-held area.
Mr Darwish said a guard in Charkh had spotted the pair driving through the bazaar and had tried to stop them, but they had carried on going.
The incident comes as allied forces are suffering their highest casualties than in any summer since the 2001 invasion.