Second US sailor missing in Afghanistan 'found dead'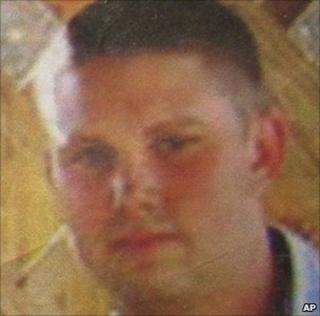 The second of two US servicemen who went missing in Afghanistan last week has been found dead, Afghan officials have told the BBC.
The body of Petty Officer 3rd Class Jarod Newlove, 25, was found on Wednesday in the eastern province of Logar, the governor's spokesman said.
Nato recovered the body of Justin McNeley, 30, in Logar on Sunday.
The two vanished last Friday after driving out of a military base without escort for reasons that remain unclear.
The Taliban said Petty Officer 2nd Class McNeley had been killed in a firefight, during which they captured PO Newlove, who was from the Seattle area. No explanation has been given so far for the latter's death.
Bullet wounds
Deen Muhammad Darwish, a spokesman for the governor of Logar province, told the BBC that villagers had found the body of PO Newlove with three bullet wounds.
The discovery was made on Wednesday evening in the village of Yousaf, located between the districts of Baraki Barak and Charkh, said the governor's spokesman.
An official in Logar with the Afghan spy agency, the National Directorate of Security, told the BBC that militants had been under pressure as the manhunt closed in.
"All routes in and out of the area were closed," said the official, who did not want to be named.
"The Taliban were under pressure and could not take him [PO Newlove] to Pakistan. His body has been taken by a helicopter to the local American base.''
Nato officials have not said why the two sailors were in such a dangerous part of eastern Afghanistan.
They drove out of their base in standard desert camouflage uniform on Friday night in a four-wheel drive vehicle without any other forces to protect them.
The body of PO McNeley, from Wheatridge, Colorado, arrived back in the US on Tuesday.
His body was found on Sunday in the part of Logar where the two sailors' bullet-ridden vehicle was discovered.
The only other foreign service member believed held by the Taliban is Idaho National Guardsman Bowe Bergdahl, who was captured in June last year.