Five Taliban off UN sanctions list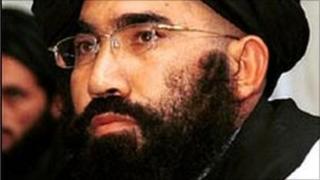 Five members of the Taliban have been removed from a United Nations Security Council sanctions list.
They include a former Taliban envoy to the UN, Abdul Hakim Mujahid Muhammad Awrang, and Abdul Salam Zaeef, author of the book My Life with the Taliban.
The other de-listed men are former deputy health minister Abdul Satar Paktin and two now-deceased officials.
Afghan President Hamid Karzai has been seeking such a move in order to ease reconciliation talks with insurgents.
The decision to release the five from an asset freeze and travel ban was taken as part of an overall review of the UN sanctions list, which includes about 500 individuals and entities allegedly linked to the Taliban and al-Qaeda.
The Afghan government has recently been pressing for the removal of more Taliban names.
However, diplomats say the five announced on Friday stem from old requests made about five years ago.
Russian concerns
All 15 members of the Security Council have to approve any decision to delete names from the list.
Diplomats say Russia in particular has been reluctant, worried about drug trafficking in the region linked to the Taliban and about possible connections between the Taliban and Islamist militants in Chechnya.
It has to be demonstrated that candidates for de-listing have renounced violence and any links to al-Qaeda and accepted the Afghan constitution.
Diplomats say more names may be struck off the list in the coming weeks and months.
More details from the results of the review will be revealed early next week.