Suspected US missile strike 'kills 12 in NW Pakistan'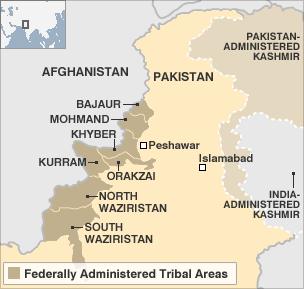 A suspected US drone missile strike in Pakistan has killed at least 12 militants in a tribal area near the Afghan border, Pakistani officials say.
The strike hit a compound used by militants in Issori village in North Waziristan, the officials said.
The region that has become a stronghold of the Taliban and al-Qaeda and has been repeatedly hit by similar attacks.
Pakistan publicly objects to the strikes but analysts believe they have the private backing of officials.
A BBC investigation in July found that more than 700 people had died in such drone strikes since January 2009, including a number of senior Taliban and al-Qaeda leaders, but the attacks have fuelled anti-American sentiment in Pakistan.
Saturday's attack was the first since devastating floods hit Pakistan in late July.
"We have reports that 12 militants were killed in the attack. The death toll could be more," a Pakistani intelligence official told Reuters news agency.
Other officials said foreigners were among the dead but their nationalities could not be confirmed.
Pakistan's tribal areas are used as bases by Taliban and al-Qaeda militants to launch attacks on Afghanistan.
The US does not routinely confirm the drone operations, but analysts say the US is the only force capable of deploying such aircraft in the region.
The Pakistani military has launched operations on militants in nearby South Waziristan and Swat but have held off trying to clear them from North Waziristan saying they need to consolidate their gains in the other areas.