Vedanta's India mine plan skewered by official report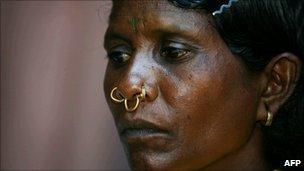 UK mining group Vedanta should not be given permission for a bauxite mine in the east Indian state of Orissa, a government report has found.
Allowing mining in the proposed area would deprive two tribes of their rights, says the report commissioned by India's environment minister.
Vedanta's plans to extract bauxite from a hill revered by a tribal community have caused controversy.
Vedanta said it would abide by a final government decision.
Environment Minister Jairam Ramesh said the report would be considered by the Forest Advisory Committee on 20 August, after which he would rule on the plan.
The four-member panel, which investigated alleged violations of environmental laws by Vedanta in Orissa's Kalahandi district, gave its report to the ministry on Monday.
It said allowing mining in the area would not be a good idea.
The BBC's Geeta Pandey in Delhi says it is unlikely the environment minister will go against the finding.
The report said: "The committee is of the firm view that allowing mining in the proposed mining lease area by depriving two primitive tribal groups - Kutia and Dongaria Kondh - of their rights over the proposed mining site in order to benefit a private company (Vedanta) would shake the faith of tribal people in the laws of the land."
It concluded the mine would destroy some 7 sq km (2.7 sq miles) of forest land and threaten the tribe's survival.
The findings also accused the company of illegally occupying forest land with the alleged collusion of local officials, despite not getting government clearance for its project.
Vedanta said it would abide by the government decision.
"We are law abiding people. We will not start mining at all until and unless we get 100% clearance from the authorities concerned," chairman Anil Agarwal said.
The Dongria Kondh say the mining project will destroy a major part of the Niyamgiri hill, which they consider sacred and a source of livelihood.
Campaign group Survival International said it hoped the report would be the "final nail in the coffin for Vedanta's plans".
"This report is utterly scathing about Vedanta's behaviour and confirms what Survival and others have been saying for years," director Stephen Corry said.
Related Internet Links
The BBC is not responsible for the content of external sites.