Pakistan roadside bomb kills nine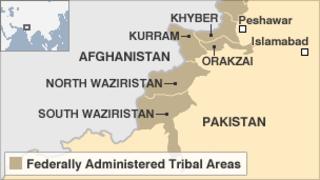 A bomb blast has killed nine people in Pakistan's troubled Kurram region near the Afghan border, reports say.
The victims were driving in a passenger van which hit an explosive device. At least four people were wounded.
The Kurram tribal district has been a flashpoint for violence between the minority Shias and the Sunni community for several years.
It has been hit by scores of attacks, including robberies and kidnappings for ransom, in the past three years.
The explosion happened in Palaseen village, about 65km (40 miles) north-east of the region's main town, Parachinar, a government official told the Reuters news agency.
"It was a remote-controlled bomb, which was detonated as soon as a passenger van got there," said Hamid Khan, the region's deputy administrator.