British hostage journalist freed in Pakistan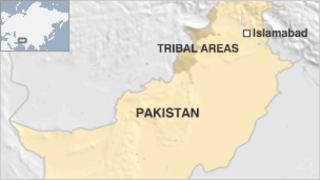 A British journalist held captive by militants in north-west Pakistan since March has been freed.
Asad Qureshi was abducted in the Pakistani tribal region of North Waziristan along with two former Pakistani intelligence officers.
His release was confirmed by the British High Commission in Islamabad.
A Foreign Office spokesman said: "We can confirm that Asad Qureshi has been released. Our consular staff are providing assistance."
For months there have been considerable fears over Mr Qureshi's safety after he was kidnapped by a militant group calling itself the Asian Tigers.
Treated well
Mr Qureshi, a British national of Pakistani descent, had been working for an independent production company on a documentary commissioned by Channel 4 on militancy.
Channel 4 said "family-led negotiations" resulted in the release and he was treated well while being held.
The high commission was unable to give any further details.
Mr Qureshi was travelling with the two Pakistanis, who were acting as guides, when they were captured.
The body of one of them, Khalid Khawaja, was found in a ditch near the town of Mir Ali in April. He had been shot in the head and chest. The fate of the other, Sultan Amir Tarar, is unknown.
The captors had been demanding a ransom and the release of Taliban militants.