Tourists shot near Delhi mosque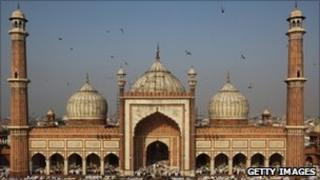 Two foreign tourists have been injured after gunmen on a motorcycle opened fire on a bus in the Indian capital, Delhi, police say.
The incident took place near the Jama Masjid mosque, a popular tourist destination.
Local television reports said the injured tourists were Taiwanese.
There have been concerns over the security situation in the city, which is due to host the Commonwealth Games next month.
Police said the attack happened near gate number three of the historic mosque, but gave no further details.
A doctor from the nearby Lok Nayak Jay Prakash Hospital told the Agence France-Presse news agency that both the injured were men, and that one had been shot in the stomach.
Police have launched a search for the gunmen.