Schools re-open in Indian-administered Kashmir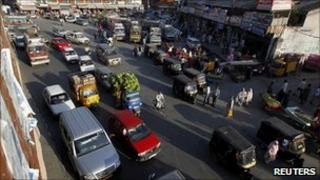 Schools across Indian-administered Kashmir have re-opened after more than three months of curfews and strikes.
It was one of a series of measures announced by the government to address the surge in violence in the region.
But there were reports of limited attendance at the schools after a leading separatist leader called on parents to keep children at home.
More than 100 civilians have been killed since June in protests against Indian rule.
The BBC's Altaf Hussain in Srinagar says most school teachers have turned up for work, ignoring hardline separatist leader Syed Ali Shah Geelani's call to stay at home.
Most of the teachers said they feared losing their jobs if they did not turn up, our correspondent says.
But students said they were having a difficult time reaching their schools because of the lack of transport and stone-throwing protesters in some areas.
"The decision to open schools is stupid. My daughter has gone to school. What happens if she is hit by a stone on the way back?" said Bashir Ahmed, a parent.
On Sunday, Mr Geelani made a call for a shutdown and street protests against Indian rule in the Muslim-dominated valley this week.
Over the weekend, the federal government announced a raft of steps to address the dramatic surge of violence in the valley.
The government's measures include compensation for families of those killed during the recent months of violent clashes between pro-separatists and Indian security forces.