India begin probe into 'corruption' at Commonwealth Games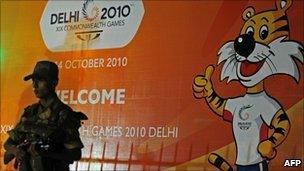 A group of Indian ministers is meeting later to begin investigating claims of corruption at the Commonwealth Games.
Led by Urban Development Minister Jaipal Reddy, they will look into the awarding of contracts and how the work was supervised.
Meanwhile, India's media reports the Central Vigilance Commission, a graft watchdog, is checking 22 Games-related works and purchases for irregularities.
The run-up to the event in Delhi was dogged by construction delays.
After the troubled start, Commonwealth Games head Mike Fennell praised the event as the competition drew to a close last week.
But Prime Minister Manmohan Singh said an investigation was needed into an event which became a global story for all the wrong reasons.
The ministers will be helped by former Auditor General VK Shunglu as they scrutinise all aspects of the event's organisation and planning.
Meanwhile, government agencies have been given until 31 October to submit replies to the Central Vigilance Commission's investigation.
Investigators are due to visit the Games' organising committee on Monday to audit its accounts.
On Sunday, the head of the committee, Suresh Kalmadi, lashed out at Delhi's chief minister after she said the suspicion of corruption hung over his department.
"It is not right to deflect and point fingers at others when she must indulge in self-reflection on corruption in her own departments," Mr Kalmadi said in a statement.
Before the Games began, he wrote a letter to MPs defending himself from allegations of corruption. He has not been charged with anything.
Related Internet Links
The BBC is not responsible for the content of external sites.