India expected to attend Nobel Peace Prize ceremony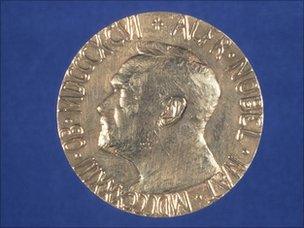 India is expected to attend the Nobel Peace Prize presentation to Chinese dissident Liu Xiaobo in Oslo on Friday, official sources say.
The Press Trust of India (PTI) reports that Delhi has opted to ignore China's request for an international boycott of the function.
India does not see the ceremony "as a bilateral issue with Beijing", official sources told PTI.
China has warned of "consequences" for governments attending the ceremony.
Correspondents say that Pakistan, Nepal and Sri Lanka have confirmed that they are not attending the ceremony.
Officials told PTI that India's representation will be at the same level as in previous Nobel presentations.
"The Indian Ambassador to Norway attended the function in 2008 and 2009 and this year also Ambassador Banbit Roy has confirmed his participation," Torill Johansen, Secretary in the Nobel Committee Staff, told PTI.
China has protested against the Nobel committee's decision to award the prize to Mr Liu, who it describes as "a criminal sentenced by Chinese judicial departments for violating Chinese law".
Mr Liu, 54, was a key leader in the Tiananmen Square protests in 1989.
Last year he received an 11-year sentence for "inciting subversion" after drafting Charter 08 - which called for multi-party democracy and respect for human rights in China.
The Nobel Foundation citation read: "Liu has consistently maintained that the sentence violates both China's own constitution and fundamental human rights."
It praised Mr Liu for his "long and non-violent struggle" and highlighted its belief in a "close connection between human rights and peace".
India and China - the world's fastest growing economies - fought a brief border war in 1962 and parts of the border between the two countries are still in dispute.
Related Internet Links
The BBC is not responsible for the content of external sites.