Niira Radia phone-tap scandal: Indian PM orders inquiry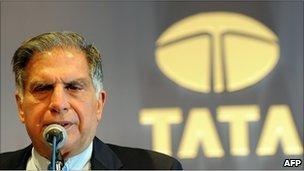 Indian Prime Minister Manmohan Singh has ordered an inquiry into phone-tapping amid a corporate lobbyist scandal.
Mr Singh asked cabinet secretary KM Chandrasekhar to look into the matter and submit a report within a month.
The premier said he "was aware of the nervousness in the corporate sector" over authorised phone-tapping.
The Tata group chairman has taken legal action after his conversations with a lobbyist were leaked to media.
Mr Singh said in a speech to business leaders in Delhi on Tuesday: "I am aware of the nervousness in some sections of the corporate sector arising out of the powers conferred upon the governmental authorities to tap telephones for protecting national security and preventing tax evasion and money laundering.
"While these powers are needed in a world that we live in, they have to be exercised with utmost care and under well-defined rules, procedures and mechanisms, so that they are not misused."
More than 100 tapes of conversations between corporate lobbyist Niira Radia and leading politicians, industrialists and journalists were recorded and transcribed by the Central Bureau of Investigation.
Ratan Tata - who runs companies from a car manufacturer to a power generator, and is a client of Ms Radia - has petitioned the Supreme Court to stop the publication of the leaked conversations.
Deepak Parikh, the chairman of mortgage giant HDFC, says the leak has damaged the morale of industry.
In a court affidavit filed last week, the government said it had begun tapping Ms Radia's phone after an allegation that she was spying for foreign intelligence.
The phone-tapping was extended as part of an investigation into the second generation telecoms scandal, under which mobile phone licences were allegedly undersold to firms to the tune of billions of dollars.