Pakistan PM can hope to survive defections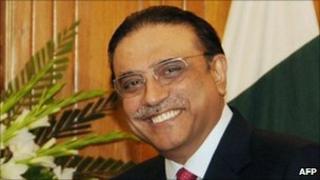 The decision by the MQM party to pull out of the ruling coalition leaves the government of Prime Minister Yousuf Raza Gilani short of a majority in the parliament by over a dozen votes, as the numbers appear at the moment.
But few expect the government to collapse immediately.
There are several reasons for this.
For one, the shortfall is too thin and there may be smaller groups and independents who would be willing to step in to bridge the gap.
Besides, Prime Minister Gilani would be in trouble only if President Asif Ali Zardari asks him to prove his majority.
If he chooses not to do that, which for many is a likelihood, the prime minister is not under any legal obligation to call for a vote of confidence.
The onus will then be on the opposition to call for a no-confidence move against the prime minister.
In this case, it will be the opposition, not the government, which will have to prove its majority.
If the MQM joins the opposition in such a vote, all the opposition parties combined can muster up to 174 votes, which is two more than the votes needed to unseat the government.
Populist rhetoric
But the opposition is not likely to go for this option.
The smaller groups are too fractious to jointly vote in a no-confidence move, and the largest opposition party, the PML-N, is not willing to step into the prime minister's office for two reasons.
It will have to depend for support on the same groups that have deserted Mr Gilani's government, and it will be stepping in at a time when the country's economic and security challenges require unpopular decisions.
The two coalition partners who quit Mr Gilani's government are themselves not likely to push things decisively beyond populist rhetoric.
The reason is that while they have left the central government, they have stopped short of abandoning two provincial governments in which they are junior partners of Mr Gilani's PPP party.
The Islamist JUI-F party, which walked out of the central alliance in early December, continues to be a part of the provincial cabinet in Balochistan province, while the MQM remains a partner in Sindh province.