Bangladesh announces probe into Grameen Bank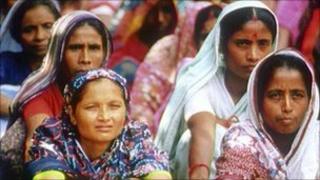 The Bangladeshi government has ordered an investigation into the Grameen Bank of Nobel Peace laureate Muhammad Yunus.
The move follows recent allegations that nearly $100m (£64m) of Norwegian aid was wrongly transferred from the bank to other parts of Grameen.
The bank strongly denied the allegations and Norway said last month that there were "no more unanswered questions" into them.
The head of the probe said it would "impartially investigate" the claims.
A spokesman for Grameen Bank told the BBC in Dhaka that it and Prof Yunus welcomed the investigation, although it had not received any communication from the government about its formation or its terms of reference.
Increasing friction
"We have been asked to review the operations of Grameen Bank and also how its lending rate compares to other micro-lenders," Prof AKM Monowaruddin Ahmed, head of the government's review body, told the BBC.
The allegations against the bank first appeared last month in a Norwegian documentary which said that money had been wrongly transferred from Grameen Bank to Grameen Kalyan - another part of more than 30 companies headed by Prof Yunus that make up the Grameen group of companies.
Prof Yunus won the Nobel Peace Prize in 2006 for developing the system of microcredit - in which poorer people are given small loans.
"The committee will be looking into the social, economic and legal side of Grameen Bank," Prof Ahmed said.
In comments clearly directed at Prof Yunus, he stressed that the committee would not be targeting "any one person".
The announcement of the investigation reflects increasing friction between Prime Minister Sheikh Hasina and Prof Yunus.
Soon after the documentary was aired, Ms Hasina criticised interest rates charged by the microfinance companies and demanded an investigation into the 1990s fund transfer.
Observers say that the prime minister is thought to be angry with Prof Yunus over his role during emergency rule in Bangladesh from 2007-8, when he was seen as being close to the military-backed government and even tried to set up his own political party.
Critics say that the reputation of the microcredit concept has been blemished in recent months.
While Prof Yunus's lending model has been hailed and replicated all over the world, in recent years some lenders have been criticised over exorbitant interest rates and alleged coercive debt collection.