Bangladesh girl bled to death after lashing say doctors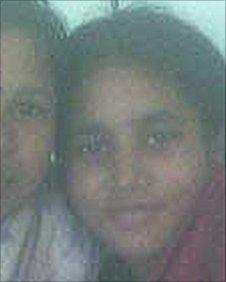 A Bangladeshi girl who was publicly whipped for an alleged affair with a married man bled to death, according to a fresh post-mortem examination.
Doctors in Dhaka found multiple injuries on the body of Hena Begum, the deputy attorney general told the BBC.
The High Court ordered her body to be exhumed and taken to the capital after a local autopsy recorded no injuries.
Miss Begum died in hospital six days after last month's beating, which has caused shock in Bangladesh and abroad.
Police have opened a murder investigation.
The doctors who carried out the initial investigation have been summoned to explain their findings in the High Court on Thursday.
The second post-mortem examination was carried out by a team of doctors at Dhaka Medical College Hospital.
"Multiple injuries were found. The girl died because of bleeding," deputy attorney general Altaf Hossain told the BBC Bengali service.
Hena Begum, also called Hena Akter, was buried on 31 January. She was 14.
A week earlier, she had received about 80 lashes in her village of Chamta in Shariatpur district, about 90km (56 miles) from Dhaka.
A village court consisting of elders and clerics had accused her of having an affair with a fellow villager and cousin, Mahbub Khan. Her family say she was innocent of the accusations.
Mr Khan was also found guilty - of rape - by the village council and sentenced to be lashed, but he managed to escape during his punishment.
Police have named him as the main accused in the case. They said on Wednesday he had been arrested near Dhaka.
Correspondents say he could face rape or even murder charges if the courts find that his actions ultimately led to his cousin's death.
Four others including a Muslim cleric have also been arrested in connection with the death.
The High Court stepped in following local media reports that there had been a deliberate attempt to cover up the case in Shariatpur.
This is the second reported case of a fatality linked to a Sharia law punishment since the practice was outlawed last year by the High Court.
In December a woman of 40 died in Rajshahi district after being publicly caned for an alleged affair with her stepson.
Related Internet Links
The BBC is not responsible for the content of external sites.