Call to save BBC Hindi broadcasts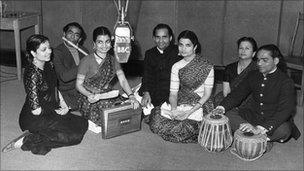 Well-known writers and other public figures in India have urged the British government to re-think funding cuts which will end BBC Hindi broadcasts.
The signatories include Arundhati Roy, broadcaster Sir Mark Tully, historian Ram Guha and the author Vikram Seth.
They say the BBC Hindi broadcasts, to end on 31 March, have 10 million listeners, particularly in rural areas.
The BBC announced the cuts last month, saying it had no choice as the government was reducing its funding.
Wednesday's appeal was entitled "Don't silence BBC Hindi radio".
"For nearly seven decades BBC Hindi radio has been a credible source of unbiased and accurate information, especially in times of crises," the signatories said.