Dates announced for India state polls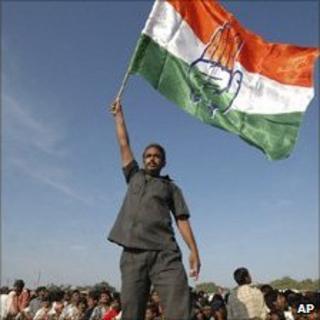 Key state elections in India will take place in several phases over April and May, the Election Commission has said.
Polling in four states and one union territory will run from 4 April to 10 May. Counting is due on 13 May.
West Bengal, where a Communist-led coalition has ruled uninterruptedly for 34 years, will have a six-phase election.
The main Congress party will be battling key regional and Communist parties in the election.
The Election Commission said that West Bengal would have the most staggered elections to ensure law and order as many parts of the state were "disturbed" because of political violence.
Voters in Assam will cast their ballots over two days. Tamil Nadu, Kerala and Pondicherry (also known as Puducherry) will see a single day of polling.
Over 140 million voters are eligible to cast their votes at some 150,000 polling stations.
Correspondents say that the state elections will hold the key to the immediate future of India's main communist party, the Communist Party of India (Marxist).
The incumbent Communists in West Bengal and Kerala are facing a stiff challenge from a regional Congress breakaway party and the main Congress party.
In Tamil Nadu, however, the DMK party, a key federal ally of the Congress, is fighting a rival regional party, AIADMK.