Explosion in Hangu, Pakistan 'kills at least four'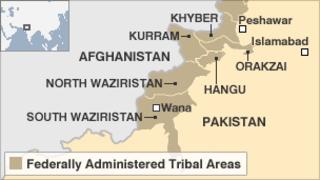 At least four people, including three policemen, have been killed after an explosion in Hangu, in north-west Pakistan, police have told the BBC.
More than 30 people, including women and children, were injured in the blast which took place near a police patrol van.
The blast was so powerful that it destroyed several vehicles and damaged houses.
It is the latest in a series of attacks near the border with Afghanistan.