India police to investigate hijack arrest in Chile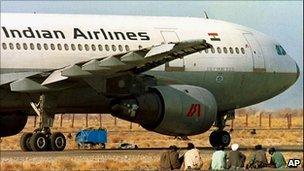 Indian police are due to visit Chile to investigate claims that the authorities there have detained a man wanted for the hijacking of an Indian airliner.
Reports said Pakistani national Abdul Rauf was arrested last week for possessing a fake visa.
In 1999, passengers on an Indian Airlines plane were held hostage for eight days in the Afghan city of Kandahar.
Mr Rauf is wanted in India on suspicion of being one of the conspirators.
The flight IC-814 - travelling from the Nepalese capital, Kathmandu, to Delhi - was hijacked on 24 December.
The hijack only ended after India released three Kashmiri militants. The prisoners were swapped for the 155 passengers and crew held on the aircraft.