Engineers kidnapped in Afghanistan released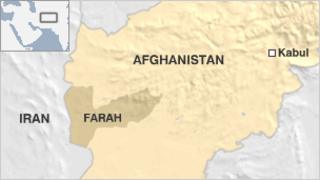 At least 12 Iranian and Afghan engineers kidnapped while working in a remote area of western Afghanistan have been released, police say.
The men were employed on a road-building project in Farah province when they were taken by gunmen on Monday.
Police said that they were able to secure their release with the help of local tribal elders who acted as mediators with Taliban insurgents.
Three of the men were freed on Tuesday and the rest on Wednesday, police say.
Correspondents say that insurgents often target government projects such as roads because they are seen to be symbols of the central government which they reject.
The Taliban have said those who work on such projects are collaborators, not civilians.
Farah province borders Iran and has seen significant Taliban activity.
French journalists Herve Ghesquiere and Stephane Taponier remain in captivity after being abducted in Kapisa province east of Kabul in 2009 by suspected insurgents.