India: Lorry runs over 16 pilgrims in Gujarat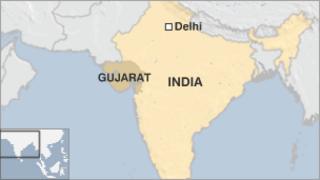 A speeding lorry has run over and killed at least 16 people in the Indian state of Gujarat, police said.
The dead were all pilgrims who had stopped for the night to rest on the roadside on a highway linking Dolka with Bagodra.
The police said the driver of the lorry seemed to have lost control.
More than 100,000 people die every year in road accidents in India - the highest road death toll in the world.
Most of the accidents are blamed on reckless driving, old vehicles and bad roads.
On Tuesday, at least 22 people were killed after the bus they were travelling in fell into a roadside ditch and caught fire in the southern state of Tamil Nadu.
And late last month, at least 25 members of a wedding party were killed when their bus plunged into a small river in the north-eastern state of Assam.
The incident happened when a wooden bridge that the bus was crossing collapsed and fell into the water.