India police kill Kashmir 'Merchant of Death'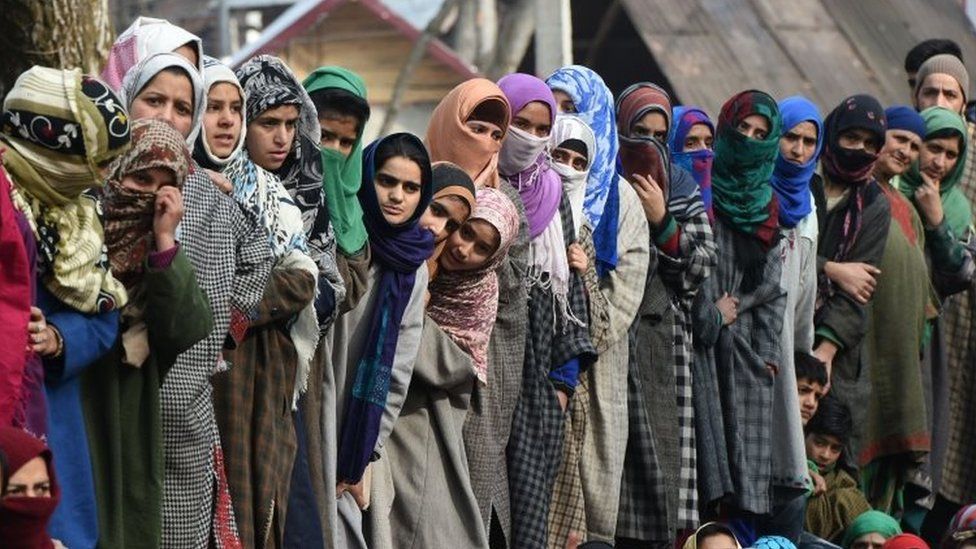 Police in Indian-administered Kashmir say they have killed a militant separatist leader in a shoot-out outside the city of Srinagar.
Noor Mohammad Tantray was a commander in the Pakistan-based Jaish-e-Mohammad (JeM) group.
Police said they engaged in a fierce gun battle with Tantray.
As the news of his death spread, hundreds of residents came on to the streets shouting anti-India slogans and clashing with police.
Police said a tip-off led them to the house in Pulwama district where Tantray was hiding and two other suspected militants were hiding.
A police officer who arrested Tantray in Delhi in 2003 said he had originally been recruited because at 4ft 2inches (1.27m) he did not look like a militant.
"No-one would suspect him to be a terrorist and that is why JeM recruited him as an over-ground worker," the officer said.
But his short stature and a limp also made it easy to identify him.
Who was Noor Mohamed Tantray?
Forty-seven-year-old militant in Jaish-e-Mohammad, labelled as a "merchant of death" at his trial
Originally recruited because his short stature was thought to make him look less like a militant
Close aide of Ghazi Baba, the JeM commander who masterminded the 2001 suicide attack on the Indian parliament
Arrested in Delhi in 2003 with a sack full of currency
Sentenced to life in prison in 2011 but jumped parole in 2015
"It was a clean operation based on specific intelligence inputs," Jammu and Kashmir's Police Director General Shesh Paul Vaid said.
"However, by the time security forces laid cordon, two terrorists managed to escape. Search operations in area are on to identify and arrest them," he said.
Local media said that Tantray had become "a headache" for police after he jumped parole and took control of JeM south and central Kashmir.
Mr Vaid said that Tantray had been planning an attack on a convoy on the Srinagar-Jammu highway when police tracked him down.
Violence has ebbed and flowed in Indian-administered Kashmir since 1989 but the region has seen a fresh wave of unrest following popular militant leader Burhan Wani's killing by Indian forces in July 2016.
The killing of Noor Mohammad Tantray is seen as a major success for the security forces in their fight against separatist militants.