Canada revokes passport of missing 'Russian spy'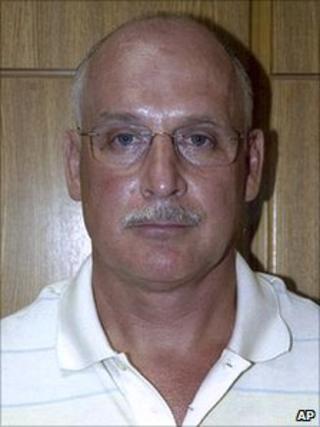 Canada has cancelled the passport of an alleged Russian spy who vanished after skipping bail in Cyprus.
Passport Canada spokeswoman Veronique Robitaille said the agency revoked the passport of Christopher Metsos, who was accused of money laundering.
Officials say Metsos assumed the identity of a dead Canadian child to obtain the passport.
Metsos was one of 11 people charged by the US of spying for Russia last month.
He was arrested on 29 June and has not reappeared since skipping bail.
"Where Passport Canada is informed that an individual may have provided false or misleading information to obtain a passport, or may have misused a passport, we review the matter and take appropriate action," Ms Robitaille told the AP news agency.
Officials say they learned of Metsos' identity from Renata Wielgosz, the Canadian ambassador to Cyprus and Greece.
The other 10 people arrested in the spy scandal were sent back to Russia as part of a prisoner swap after pleading guilty in the US.