'Self-barred' gambler sues for denied jackpot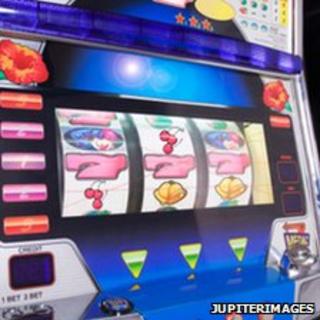 A gambler who had asked to be banned from British Columbia casinos has sued the provincial gambling regulator after he was denied a slots jackpot.
He said the British Columbia Lottery Corp only enforced a self-exclusion programme meant to protect compulsive gamblers after he won 42,000 Canadian dollars ($40,760; £26,350).
Although he had asked to be barred from gambling three years earlier, Michael Lee, 32, argued that since he had been allowed to continue playing he was entitled to the prize money.
According to the British Columbia Lottery Corp rules, gamblers who have placed themselves in the voluntary self-exclusion programme are not eligible to win pay-outs.
Mr Lee's lawyer Joshua Weiszner told Canadian media his client joined the self-exclusion programme at the Chances casino in British Columbia in 2007 to get his gambling under control.
But the casino allowed him to play, losing and occasionally winning small prizes, until he won C$42,000. The casino then refused to pay and asked him to leave the casino, Mr Weiszner said.
The lottery corporation declined to comment.