Woman, 24, 'tried to smuggle arms from US to Russia'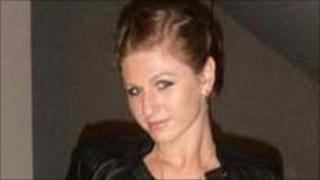 A woman has been arrested in the US for allegedly trying to smuggle night-vision rifle scopes and arms to Russia.
Beautician Anna Fermanova, 24, a US citizen born in Latvia, is said to have had the high-tech equipment confiscated at JFK airport as she boarded a plane bound for Moscow in March.
She was detained on her return to the country over the attempted export of US munitions without a licence.
The case is being compared to that of Russian spy Anna Chapman.
Ms Chapman, 28, was one of 10 agents arrested after being found to be part of a long-running Russian spy ring in the US, and deported earlier this month.
Ms Fermanova was arrested at her parent's home near Dallas, Texas on 15 July.
'Hunting'
She is alleged to have been carrying three rifles equipped with scopes, including one that had night vision capabilities, according to court documents cited by AFP news agency.
Some of the identification numbers on the rifles had allegedly been covered with black marker pen.
Her lawyer, Scott Palmer, dismissed comparisons to the spy ring case.
"There's no terrorism, no spying, nothing that remotely touches these recent concerns," he said.
He said she had bought the equipment for her husband, who lives in Moscow, to use in hunting.
"She's one woman who bought something on the internet, put it in her luggage and this apparently violates federal law," he said.
He added that she had "no idea" she would be arrested on her return to the US.
"She came back to celebrate her birthday with her family in Texas," he said.