US mother 'killed two children'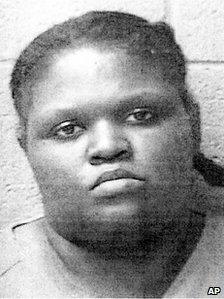 A woman claiming her two children died when her car plunged into a South Carolina river on Monday has been charged with their murder.
Shaquan Duley, 29, confessed on Tuesday to suffocating the children, aged 2 and 18 months, with her hand before buckling them into car-seats and driving into the river, US police say.
Ms Duley's third child, aged 5, is with the child's grandmother.
Ms Duley was unemployed and beset with financial woes.
"This was a young lady that was in trouble, in trouble in more ways than she realized," Sheriff Larry Williams was quoted by the Associated Press as saying.
"She was in trouble and she didn't know where to turn."
Ms Duley had fought with her own mother about how she was raising the three children before committing the crime in a motel room early on Monday morning, the authorities said.
Although Ms Duley did not admit to the murder initially, Mr Williams said police were immediately suspicious when they failed to find tyre marks or evidence of the car careening out of control.