Canadian police arrest two over suspected terror plot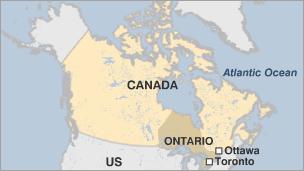 Canadian police have arrested two Ottawa residents in a terrorism probe, officials said.
A Royal Canadian Mounted Police national security team was also searching for evidence in the capital city on Wednesday, police said.
Canadian media reported the suspects were planning an attack inside Canada, though the plans were not well defined.
Few details were available but the RCMP has scheduled a news conference for Thursday.
Officers attached to the RCMP's Ottawa division made the arrests "in relation to terrorist offences," the police agency said in a statement.