Canada rave rape photos and video 'spreading online'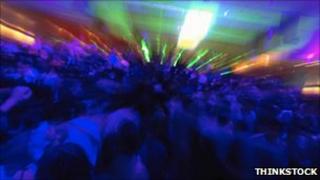 Canadian police say they are struggling to prevent photos and video of a sexual assault on a teenager spreading online.
Royal Canadian Mounted Police in British Columbia briefly detained a teenage boy who had posted images and video of the assault on Facebook.
He removed them, but they have popped up elsewhere online and police say they may file child pornography charges.
Officers say the 16-year-old girl was drugged and sexually assaulted by a group of men at a party last weekend.
Onlookers 'snapped photos'
"This victim is having to relive it on a daily basis, because we get the photos taken off, and then all of a sudden they're redistributed and others are viewing it," Royal Canadian Mounted Police Insp Derren Lench told CBC news.
The investigation stems from what police have described as a gang rape at a rave party in Pitt Meadows, in the province of British Columbia, during which onlookers shot the photos and video later posted online.
Officers have made no arrests over the assault yet but have contacted Facebook users who have posted the images and demanded they be removed and deleted. Some refused to comply, police told the Canadian Press.
Police said they could charge the teenage boy and others with possessing and distributing child pornography.