Court rejects francophone challenge to Canada census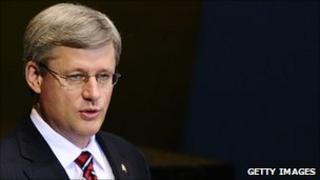 Canada's Federal Court has rejected a French-speaking group's attempts to stop the government scrapping the mandatory long-form census.
Prime Minister Stephen Harper's Conservative government has recently come under fire for making the next federal long-form census voluntary.
The Federation of Francophone and Acadian Communities argued the move violated the Official Languages Act.
But a judge said the act did not state how information should be collected.
'Intrusive'
The federation argued a mandatory census was critical to language rights and a voluntary survey would result in less accurate information.
The Canadian government has said it is trying to spare its citizens "intrusive and personal questions" found on the survey.
Federal Court Justice Richard Boivin said Mr Harper's government was not violating the Official Languages Act because the act does not state how information should be collected.
The challenge was launched in late July, a month after Mr Harper's government announced its decision it would replace the mandatory census.