The big picture: Lightning strike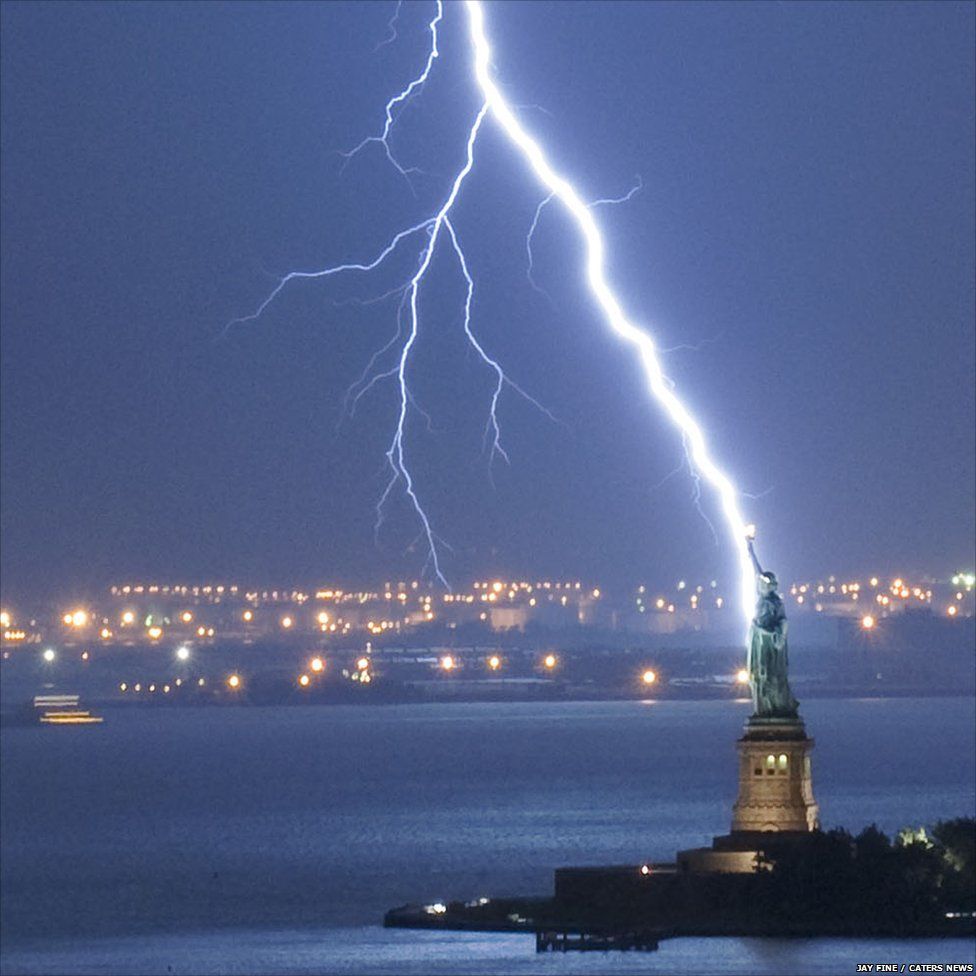 This is the moment a lightning bolt appears to strike the Statue of Liberty in New York. New York photographer Jay Fine had spent the night braving the storm in Battery Park City, Manhattan, in a bid to get the perfect picture. Jay spent nearly two hours poised with his camera and took more than 80 shots before striking lucky with this particular bolt of lightning at 8.45pm on 22 September. He said he had been waiting 40 years to get the picture.
To capture the shots Jay used a Nikon D300s with 60mm f/2.8 lens on the following settings: Aperture: F/10, Shutterspeed: 5 seconds, ISO: 200.