US prosecutor admits Chandra Levy murder mistakes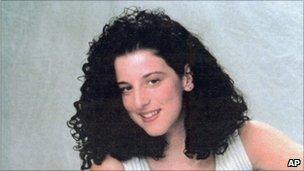 Police investigating the 2001 murder of Chandra Levy were wrong to focus their inquiry on a congressman she was having an affair with, prosecutors have said.
Prosecutor Amanda Haines made the admission at the start of the trial of Ingmar Guandique, who is accused of killing the 24-year old intern.
During the inquiry, the media focused on Levy's links with Californian Democrat Gary Condit. He was exonerated in the murder but forced from office.
Mr Guandique denies the murder.
Ms Haines told the jury on Monday: "Law enforcement really let Miss Levy and her family down.
"They veered in the wrong direction because of the media and sensationalism."
Ms Haines said prosecutors had no eyewitnesses or physical evidence tying Mr Guandique to Levy's murder.
But she said Mr Guandique told prison cell mates he had carried out the killing, and she said the details of the case matched patterns from other attacks against women in which Mr Guandique had been convicted.
Mr Guandique, from El Salvador, was serving a 10-year prison sentence for those attacks when he was charged for Levy's murder.
The intern's body was found in Rock Creek Park in Washington DC more than a year after she disappeared.
Mr Condit initially denied having an affair with Levy, saying they were just friends. But the scandal helped to end his political career.
Mr Guandique's lawyer Maria Hawilo said on Monday her client had been made a scapegoat, claiming that his DNA did not match samples found on Levy's clothing.