Mexican convicted of luring women into US sex slavery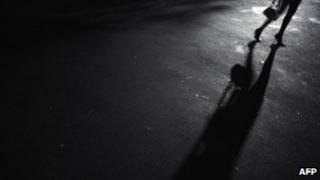 A Mexican man faces life in prison after being convicted in the US of luring 10 women to the state of Georgia and forcing them into sexual slavery.
A federal jury in Atlanta found Amador Cortes-Meza, 36, guilty of 19 counts of sex trafficking and human smuggling.
Prosecutors said he had enticed young women and girls to Atlanta from Mexico by promising them jobs and romance.
Victims testified he had isolated them from their families, beaten them and threatened to kill relatives in Mexico.
"This defendant preyed on the most vulnerable of victims - girls and young women hoping for a better life - through promises of jobs or marriage," US Attorney Sally Quillian Yates said in a statement.
"He then physically abused them, enslaved them, and forced them into prostitution. This trial provided a glimpse into the monstrous world of human trafficking."
Prosecutors said Cortes-Meza would hand the women and girls over to drivers who would transport them throughout the Atlanta area in Georgia, where they would be forced to have sex with often dozens of customers a night.
He could face life in prison when he is sentenced at a later date.