Elizabeth Edwards 'halts cancer treatment'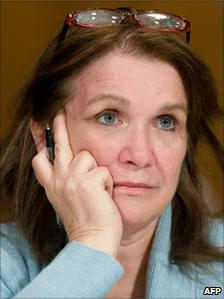 Elizabeth Edwards, the wife of disgraced former presidential candidate John Edwards, is gravely ill with cancer, family and friends have said.
Her doctors have said further treatment for breast cancer would be unproductive and she may have only months to live.
In January, the couple separated after three decades amid revelations he had fathered a child during an affair.
Mr Edwards, a former senator from North Carolina, ran for the Democratic presidential nomination in 2008.
On her Facebook page, Ms Edwards, 61, thanked supporters.
"The days of our lives, for all of us, are numbered," she wrote, according to the Associated Press.
"We know that. And yes, there are certainly times when we aren't able to muster as much strength and patience as we would like. It's called being human.
"But I have found that in the simple act of living with hope, and in the daily effort to have a positive impact in the world, the days I do have are made all the more meaningful and precious. And for that I am grateful."
Ms Edwards was first diagnosed with cancer in 2004, but the disease went into remission until the 2008 presidential campaign. Mr Edwards declined to withdraw from the race until effectively forced out by Hillary Clinton and Barack Obama months later.
The couple separated in January after Mr Edwards acknowledged fathering a child with a videographer who worked for his campaign, Rielle Hunter.