Canadian civil servant jailed over bank arson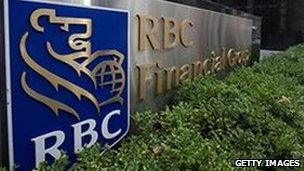 A retired civil servant who firebombed a Royal Bank of Canada branch in Ottawa has been sentenced to three and half years in prison for arson.
Roger Clement pleaded guilty to arson causing damage and mischief in November over the 18 May incident.
The 58-year-old said he and two accomplices acted because the RBC "trampled native rights" by sponsoring the Winter Olympics in February.
Clement said he also acted because RBC financed the Alberta oil sands.
At the trial, the court was told Clement poured petrol on cash machines, while his accomplices ignited the fire with Molotov cocktails.
The group had also said in online posts that more chaos could erupt at the G8 and G20 summits in Toronto in June.
Related Internet Links
The BBC is not responsible for the content of external sites.