New York nun 'Sister Susie' denies embezzling $850,000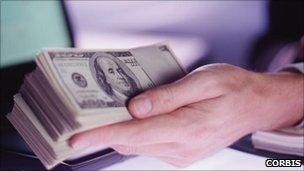 A New York nun has denied charges that she embezzled $850,000 over 10 years from the college where she worked.
Sister Marie Thornton, known as Sister Susie, took the money to pay "credit card bills for personal expenses", according to court documents.
Prosecutors say she hid the thefts by submitting fake invoices to Iona College, the Catholic institution where she was vice-president of finance.
The 62-year-old nun denied a federal embezzlement charge.
Judges did not remand her in custody, and her religious order, the Sisters of St Joseph, said they were providing her with "emotional and spiritual support".
Sister Susie's lawyer, Sanford Talkin, said he thought the case would be resolved "in a manner fair to all the parties involved".
The college stressed it had taken action to make sure the same thing could never happen again.